Our history
Talking about the history of EsPerTo means talking about all those young Peruvians who, guided by feelings of solidarity , passion and determination, have started and continue to realize this noble and ambitious initiative at the same time. An academic youth movement that puts on the agenda the main theme of creating a network of students in Turin to find solutions together to the problem of academic misinformation in this city. 
In 2012, a group of four Peruvian university students meet to decide and take the first step: create an official group on Facebook that can play the role of forum, thus facilitating the exchange of information among the member students. One year after the first official meeting, on December 12, 2013, the association of Peruvian students in Turin, is recognized as a non-profit association in Italy.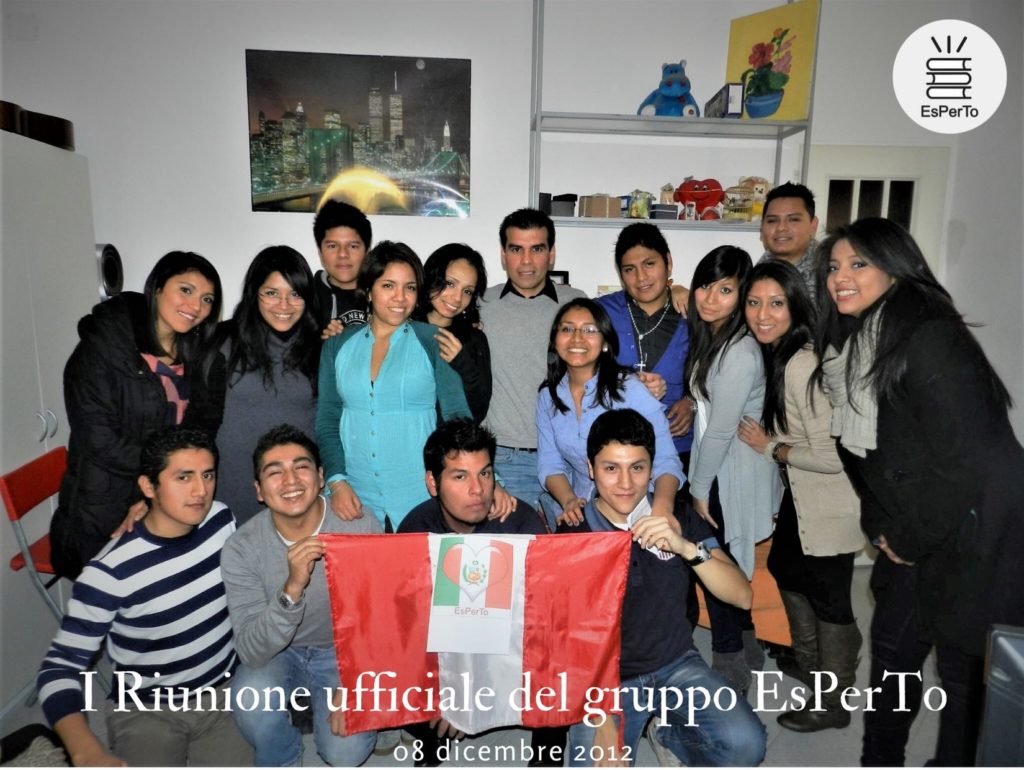 The Association grows and creates numerous activities characterized by being available free of charge and by putting the needs of students and young people at the centre. These are realized thanks to the contribution of the members, who voluntarily donate their time and their skills. To date, our association has more than 2000 members on Facebook, 20 active members and many successful stories.
In March 2021, EsPerTo changed its name after a decision shared by the Shareholders' Meeting, becoming Estudiantes Per Torino, with the aim of communicating more inclusion and adapting to changes in recent years.